Uncover previously undiscovered insights with AI-driven, personalized analytics – regardless of budget.
Self-Service Business Intelligence with IBM Cognos Analytics
For business users who need to create compelling visualizations and dashboards with minimal effort. For executives who need a proven self-service analytics solution they can rely on. For organizations that need high scalability and comprehensive analytics functionality for their business needs, on-premise or in the cloud, IBM Cognos® Analytics is the ideal solution.
The AI-powered business intelligence solution IBM Cognos Analytics offers numerous benefits:
Through AI and machine learning, you can find answers to questions that other solutions don't provide.
Behavioral pattern recognition reveals information that may not be obvious or expected.
Easily create stunning, system-recommended visualizations in multiple formats and share them with little effort.
With the AI assistant supported by natural language, you can ask questions about your data and receive intelligent answers.
Automation and built-in intelligence can reduce the time spent on data preparation.
Use Your Data to Your Advantage
Edit your data
Access proprietary and uploaded files such as spreadsheets and comma-separated values (CSV) files.
Quickly find the data sources you need using natural language.
Review and combine data sources using automated modeling.
Analyze your data
Use visual data exploration and professional reporting in a unified environment.
Benefit from intelligent visualizations – the system recommends the best chart type based on the selected data.
Take advantage of built-in geo-positioning capabilities in the dashboard and report generation functions.
Share your data
Use the central interface, cloud-based or local, on desktop, laptop, or mobile devices.
Schedule reports, scale to thousands of users, or offer users the ability to subscribe to reports.
Combine charts into a story with templates, voice controls, and interactive elements to share with others.
Help for self-help -
areto consultation hours
Book a support appointment with one of our IBM Cognos experts! Quick solution approaches and best-practise to your concrete problems in dealing with the powerful Business Intelligence solution!
Costs
0,5 hours – 110 €
1,0 hours – 200 €
2,0 hours – 350 €
IBM Cognos consultation hour
The IBM Cognos consultation hour offers you the opportunity to receive short-term support for small and large questions. Benefit from the experience of our experts in solving your problem. This way you can quickly get back to your actual work.
Use your data. Discover opportunities. Gain new insights.
We look forward to hearing from you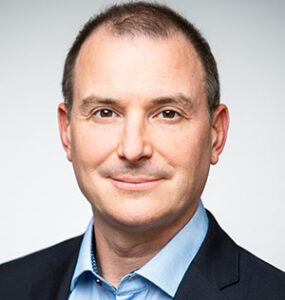 Daniel Olsberg
Director Business Development
Phone: +49 221 66 95 75-0
E-mail: Daniel.Olsberg@areto.de