BI-Strategy / Data Integration / Data Warehousing / Data Governance
Reporting & Analytics / Planning & Budgeting / Data Science

The use of innovative and future-proof platforms and analysis tools, such as cloud analytics, machine learning, data mining or augmented analytics, has become vital for the survival of companies. We integrate innovative and future-proof SAP Business Analytics solutions into your company and take your reporting and analytics solutions to a higher level. In this way, you generate new insights and gain important competitive advantages through fast, more informed decisions.
How Do You Make Your SAP Analytics Project a Success?
Every project is different, but there are similarities. We will show you areto's best practice approach on the basis of our customer projects. One of our customer's requirement was to set up a central portal for integrated control via financial-business process key figures. SAP S/4HANA were the technological basis and main source of the relevant data. In addition, data from the areas of human resources and CRM from third-party systems were integrated via database connection.
SAP BW/4HANA is responsible for the central connection of all business data. Depending on the requirements, the data is made available to BW/4HANA for further processing via CDS views, data sources, function modules, generic and standard extractors and virtual data providers. The modern arrangement of the data providers based on the LSA++ architecture scheme enables excellent performance for loading and reporting. In addition, the optimal classification of the data can be selected using Data Tiering Optimization (DTO). The preparation of the data along the ETL process is carried out using state-of-the-art technologies in connection with SAP HANA. Via ABAP-Managed Database Procedures (AMDP), Composite Providers, Calculation Views and CDS Views, the tailor-made technological solution is selected depending on the application.


Managed Self-Service BI and standard reporting
The SAP BusinessObjects BI Suite is a modern tool with a variety of display and analysis options. It is a technically mature tool that has proven itself in enterprise use. Reporting tools such as Web Intelligence, Lumira Designer, Crystal Reports and Analysis for Office meet every requirement of modern reporting. With the state-of-the-art solution SAP Analytics Cloud, SAP rounds off its portfolio for business intelligence and planning solutions.
User can find all relevant reports on their individual entry portal. When the information is made available to the users, an automatic authorization check is carried out. Through a keyword search and explanations of the key figures, reports and self-service analyses, the end user can quickly get to his technical answers. Decisions require valid data: Information on data up-to-dateness, system messages, comprehensive documentation and the ability to comment on and share content offer the security of well-founded decision-making.

Our SAP team's agile approach enable a quick reaction to special requests for the design of the solution without losing sight of the goal. In this way, the areto SAP experts guide the customer and are able to transfer the technical requirements into an optimized overall process and ideal technical solution. Our customers demand this interactive and adaptive approach, as results are be presented very early in the course of the project, which can be immediately used productively.


Result areto procedure - Next Level BI
In our described customer project, after establishing the solution in several departments, the data quality could be improved so much that automated processes took over the main work. This automation freed-up capacities which were used by the business departments to design modern planning applications and forecast calculations. Using SAP BW/4HANA Integrated Planning (IP), a process was set up that takes into account the various aspects of financial, demand and consumption planning across locations. This replaced the previous, very time-consuming manual process that occurred every month. In several workshops, areto consulting moderated the technical and multi-layered discussion to achieve a joint agreement on standards and guidelines.
In addition to classic projections in finance, the data now offered an ideal basis for further analysis methods. Previously, abnormalities and driving attributes were determined by visual analysis. These tasks have now been raised to a new higher level of quality with the Predictive Application Library of the SAP HANA database. The gain in knowledge increased immensely without leaving the technical basis or noticeably extending the runtime of the loading processes.

We complement our strategic know-how with many years of expertise in the implementation and training of SAP software solutions. Here you will find an overview of the SAP products with which we support the development and successful use of business intelligence solutions.
Integrated Business Planning

Business Planning & Consolidation

Reporting & Visualization
BEx Web Application Designer
S4/HANA Embedded Analytics

Theobald Software: SAP Data Integration made easy
SAP integration made easy. Theobald Software's SAP interfaces pave the way for you. Data integration to the cloud, BI & Analytics, databases as well as process integration.
From Microsoft technologies like SQL Server, Power BI, SharePoint On-Premises, SharePoint Online, Office 365 as well as SQL Server Integration Services to independent DWH technologies like Oracle, SAP HANA and Exasol to business intelligence solutions like Tableau and Power BI.
Theobald Software also offers SAP integration for analytics platforms such as Alteryx, CRM solutions such as Salesforce, and cloud solutions such as Azure, Snowflake, PostgreSQL, Google Cloud Storage and Amazon S3. Additionally, with Theobald Software, the ability to make SAP data available in workflow solutions such as K2, Nintex, as well as Power Automate and Power Apps.
areto customers benefit from Theobald Software's close partnership with Microsoft and SAP. Thus, our experts from the SAP Competence Center and the Microsoft Competence Center, together with our partner Theobald Software, always have their finger on the pulse of technologies.
These Companies Trust areto's SAP Expertise
Are You areto? We Are Looking for New Colleagues...
Senior SAP BI Consultant (m/w/d)
Do you want to use your experience to steer projects, consistently develop them and help shape important future topics? Read more…
Senior Data Analyst (m/w/d)
Leverage your data. Discover opportunities. Gain new insights.
We look forward to hearing from you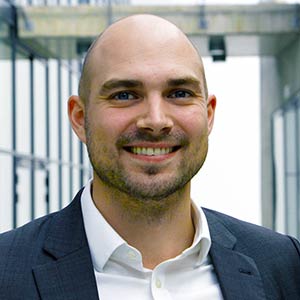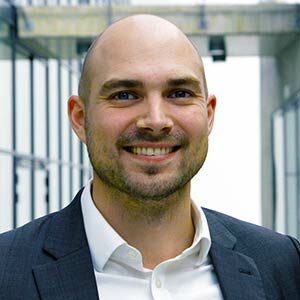 Björn Berger
Director SAP
Phone: +49 221 66 95 75-0
E-mail: Bjoern.Berger@areto.de